News Code 20-101212
|
|
With the demise of people like Joseph Brodsky, or the recently deceased Bella Akhmadulina, the Sixties are becoming a thing of the past. Another of the foremost representatives of his time, the composer Boris Tishchenko, passed away on December 9th. Tishchenko, a pupil of Dmitry Shostakovich, inherited a lot from his teacher — his music continues the traditions of Russian symphonism, developing extended musical forms.
Tishchenko gained worldwide recognition in 1976, when his ballet «Yaroslavna» was staged by Yuri Lyubimov. By the age of 30 the composer had won several rather prestigious prizes. The name of Tishchenko, the author of eight symphonies, three ballets (including «The Twelve» after Alexander Blok), a Requiem after A. Akhmatova, and eleven piano sonatas, has always been connected with the names of great Russian poets and musicians persecuted by their own country's authorities.
Today, on the day of his decease, yet another historical nexus has broken. New names will appear on the horizon, but Tishchenko's name will remain a glorious page in music history.
Civil funeral rites are to take place on Tuesday, December 14th in St.-Petersburg Conservatory, at 11 a.m.
|
|
Boris Tishchenko obituary | The Guardian
By  Gerard McBurney
Boris Tishchenko, who has died aged 71 of cancer, was not only a fine composer, but also a survivor from a distinctive and colourful era of Russian and Soviet culture. In the late 1950s, he was part of a group of young artists and writers in Leningrad, including the poet Joseph Brodsky, who found greater freedom to experiment during the Khrushchev thaw. And he was probably the last pupil of Dmitri Shostakovich extremely close to that elusive master, trusted and guided by him, and treated with fatherly affection and concern. Read More»»
|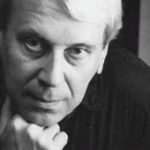 Death of a terrorised resistant
The composer Boris Tishchenko died in St Petersburg on December 9, aged 71. Close to Dmitri Shostakovich, he wrote a high-risk Requiem set to Anna Akhmatova's lament for her husband, murdered by the Communist state. His fifth symphony is a maginificent eulogy for DSCH. Although he was forced to issue a public denunciation of the Shostakovich memoirs that Solomon Volkov published under the title Testimony, Tischchenko played a vital role in their transmission. It was he who persuaded Shostakovich to persist with his secret conversations with Volkov and he also played a role in smuggling the manuscript out to the West, where it became a massive best-seller… Read More»»
|
More about Boris Tishchenko: www.remusik.org/boristishchenko/
|
|
|